Dr. Stephanie Freeman, Global Hope Ambassador
NCU proudly announces that its president, Dr. Stephanie Freeman, was an invited speaker for Earth Day 2020 and Live HOPE 2020. She is a Global Hope Ambassador for the Worldwide Day of Hope and Encouragement Initiative (which launched in 2020 during a global pandemic and racial protests). Her television and media platform called W2-7, "The World to Us," was also launched during this time!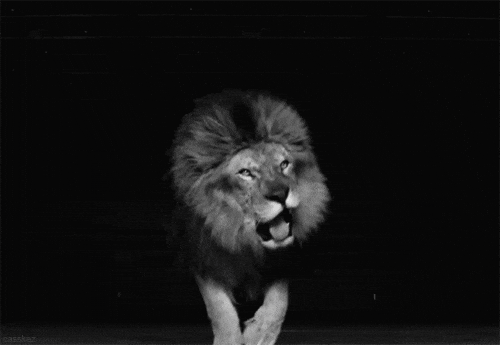 Click the arrow below to hear the NCU lion roar!
Click the arrow again to stop the mighty roar!
North Carolina University
Welcome to North Carolina University!
Home of the Mighty and Majestic Lions!
We are a university and a seminary.  That's why you may also hear someone say, "North Carolina University and Seminary." Our mascot is the roaring lion because it represents power, strength, and majesty/rulership. Our colors are royal blue (for majesty/rulership), platinum (for strength and power), and black (to represent the minority-serving institution that we are and our resilience).
In other words. . .
When an NCU student ambassador or graduate walks in, something great is about to happen!
North Carolina University is a world-class, innovative, pioneering, and transformative university and seminary that is forging new partnerships in local, state, national, and global communities and developing new businesses, products, and marketplaces within these communities.
North Carolina University (NCU) is composed of a Christ-centered community of students, faculty, staff, administration, and others who have gathered for academic, personal, and spiritual development.
NCU provides a comprehensive, holistic education that equips students and others with the tools necessary to serve faithfully and justly. The foundation of our teachings and interactions is firmly rooted in Christian scripture. At NCU, we believe that the Holy Spirit (God's Spirit indwelling with and within believers) allows us to carry out our responsibilities/duties with faith, hope, and love as we serve God and our neighbor.
NCU's Community Outreach Statement:
To Bring Upscale Education to the Masses
NCU helps foster care, adopted, and non-traditional students to overcome past traumas and to excel academically and holistically.
Please donate to help NCU fulfill its mission to help foster and adopted youth and non-traditional students. Also, please help NCU maintain and further develop its cutting-edge, future-forward programs.
You belong at North Carolina University! This short video will help you to understand why you should become an NCU Lion!
NCU's publishing arm and multi-media platform/school, Metanoia University, Inc., helps you bring words to life!
Our president, Dr. Stephanie Freeman, is a prominent writer with a global presence. Her media platform W2-7 is connected to 7 nations and counting!
North Carolina University's  Associations
White House Press/HBCU Initiative
Dr. Stephanie Freeman, our distinguished president, is a dynamic motivational speaker, storyteller, and author
Pen name: Stephie Ann Freeman
Join her for Create with Stephie Ann
Creator
Radiant Light Bearer
Educator
Artisan
Technician
Encourager